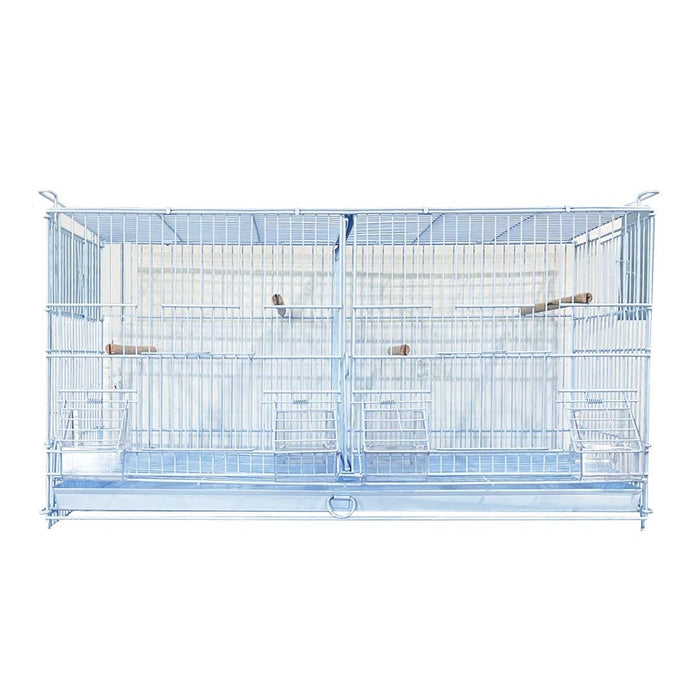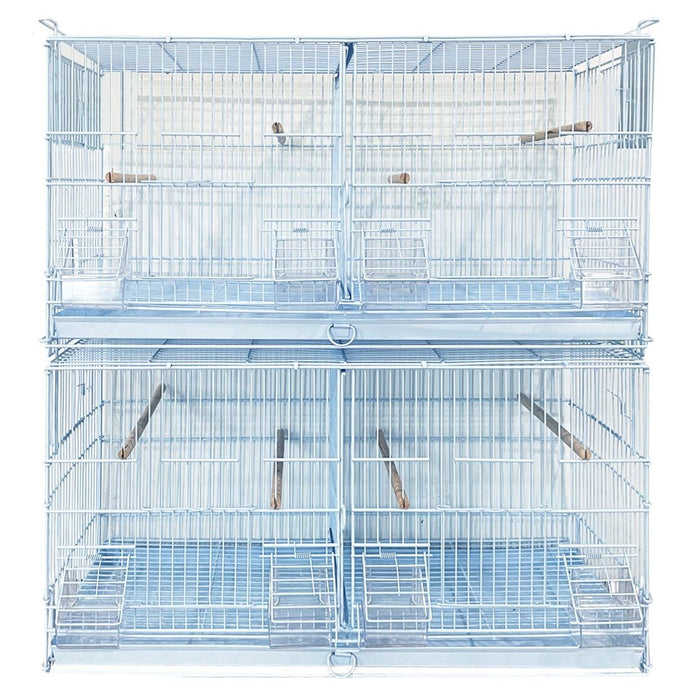 A&E Orni Pet Stackable Divided Double Wide Breeder Cage
A + E  Stackable Divided Double Wide Breeder Cages perfect for canaries, Lovebirds and or other smaller breeds.  
Dimensions: 26 1\2 inch Long x 10 1/2 inch Wide  x 15 inch High
This package is the perfect economical choice for the home small bird breeder - complete with solid & wire dividers!
Bird size recommendations are for breeding not for long term housing 
The feeder cups are hooded and clear. These cages also have breeder doors. Great design. They stack - no additional stand needed or available, however, we recommend to stack no more than 4 high unless additional support is provided to attach stack to the wall.
Stackable - no stand needed

Spring-loaded feeder cup doors

Hooded Food Cups snap apart easily for cleaning

Feet for stacking or table use

4 - 1/2" x 6" L Diameter Perches

Handle to carry or hang

Removable Divider - Solid Opaque (Perfect for breeding Canaries)

Removable Divider - Wire
(Use either divider)

Removable Grille

Removable Tray

Spring-loaded front doors

Spring-loaded breeder doors