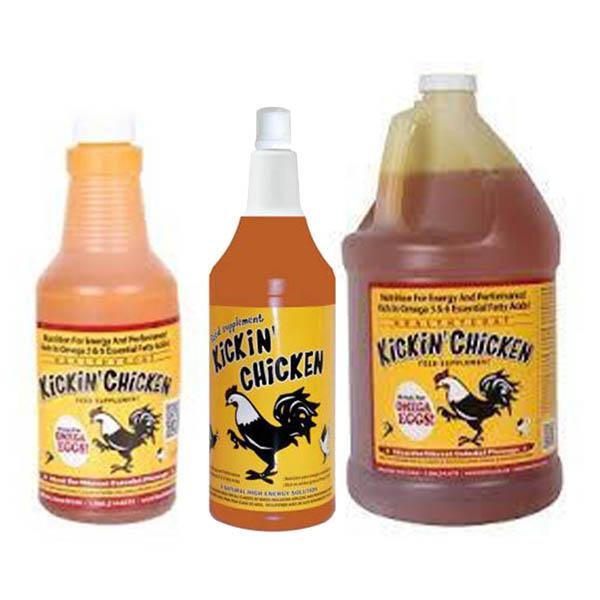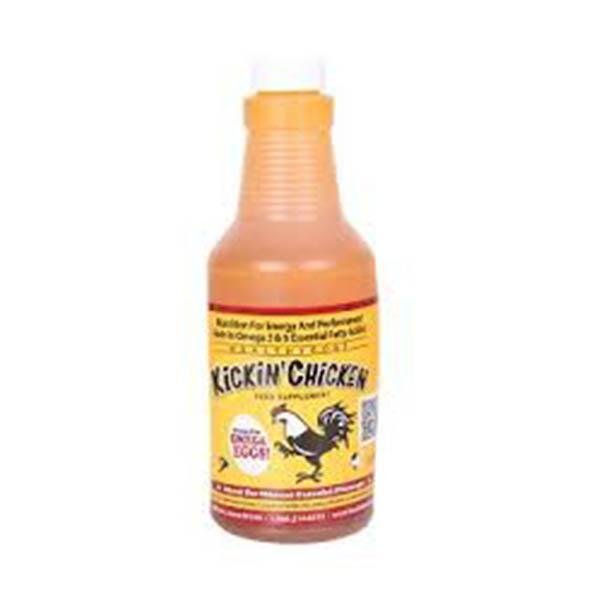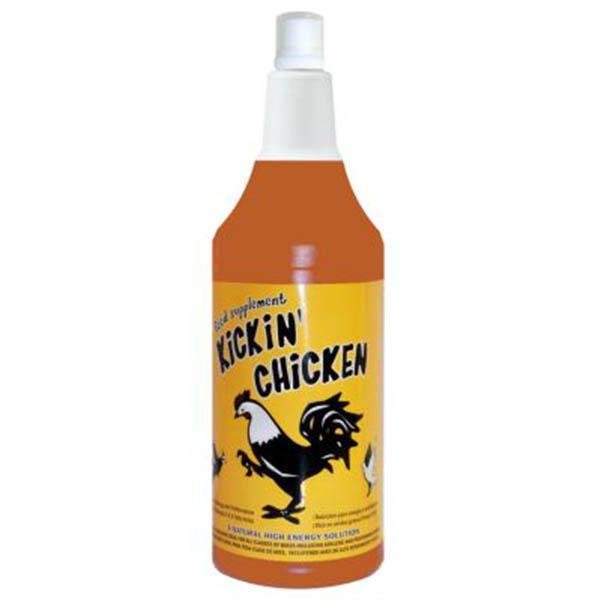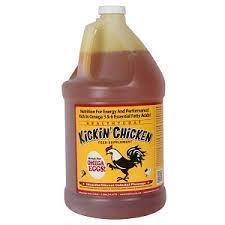 Natural supplement for Pigeons
Dietary supplement for poultry
Supports health, energy, and appearance
Contains Omega 3 and 6 fatty acids, and vitamin E
Mix into feed
Kickin' Chicken is an all-natural feed supplement for poultry designed to support proper nutrition and energy levels as well as a healthy appearance. Provides high quality Omega 3 and 6 fatty acids, plus vitamin E. Mix liquid with feed daily.
Guaranteed Analysis:
Total fatty acids (Min) 98%
Unsaponifiable matter (Max) 2%
Insoluble Impurities (Max) 1%
Free fatty acids (Max) 0.50%
Vitamin E (Min) 250 IU/lb
Niacin (Min) 34,000 mcg/lb
Biotin (Min) 5,000 mcg/lb
Vitamin B (Min) 37 mcg/lb
Moisture (Max) 0.50%
Linoleic acid (Omega 6 fatty acid) (Min) 48%
Linoleic acid (Omega 3 fatty acid) (Min) 8%
Ingredients: Mechanically extracted soybean oil, Mechanically extracted flax oil, Lecithin, Niacin supplement, Biotin, Vitamin B12 supplement, Natural and artificial apple flavors, Mixed tocopherols (Vitamin E as a preservative).