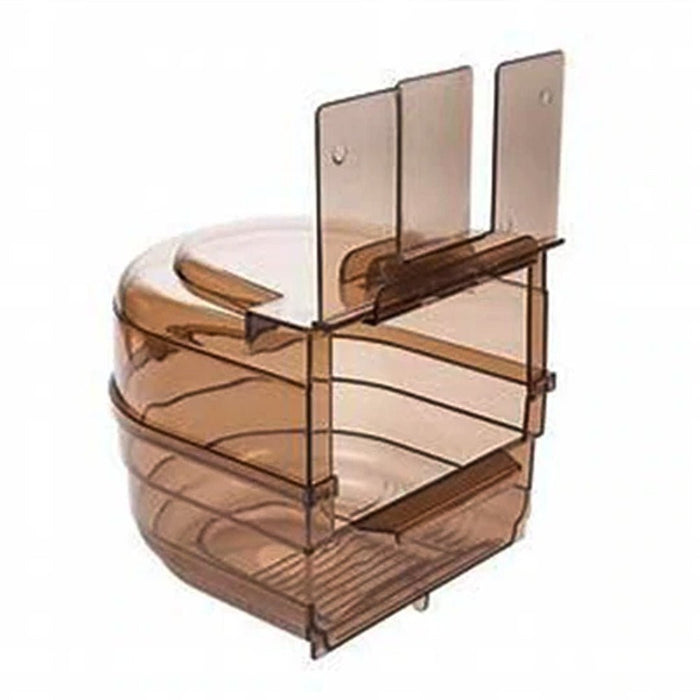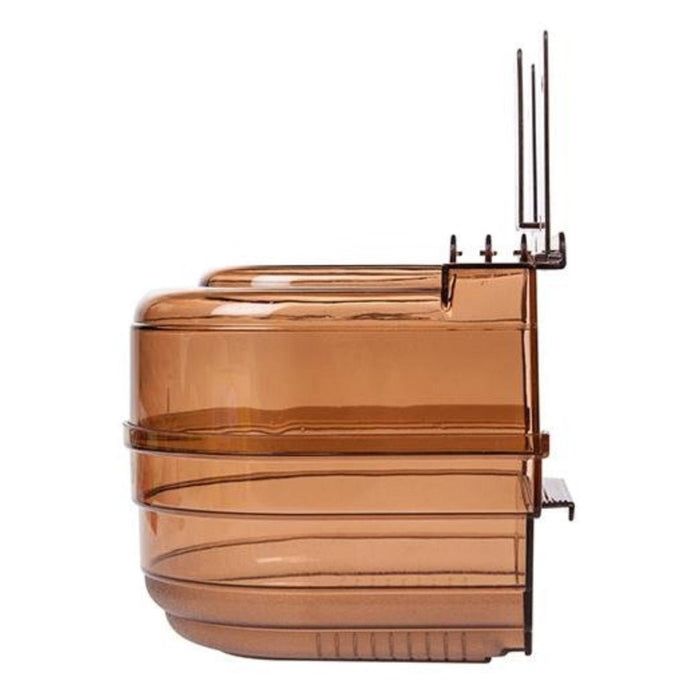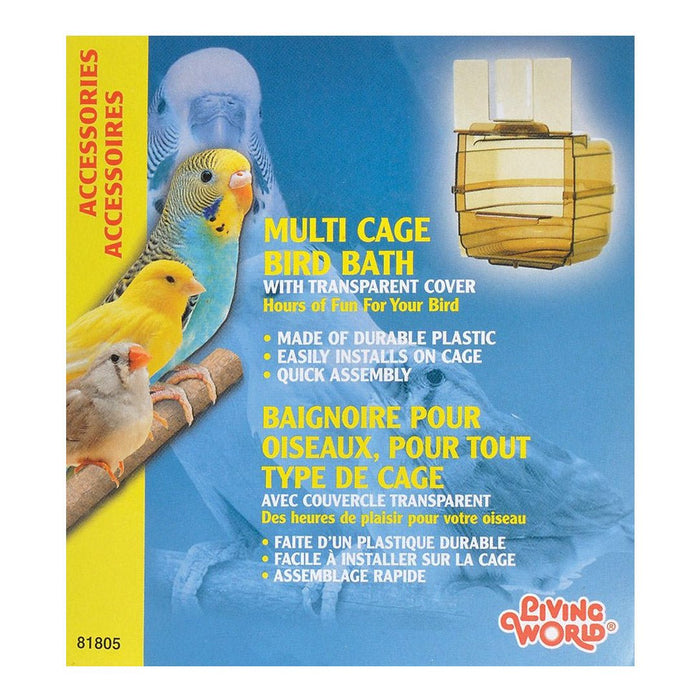 Living World Multi Cage Bird Bath
Living Word has a variety of Bird Baths designed to ensure that birds enjoy hours of safe, fun, and relaxing bathing. The Outside Bird Bath is designed to fit in the door of most standard cages.
It can also be used as a free-standing tub inside the cage. The smoky-colored finish provides an added sense of security while bathing.
The tub has an upper guard to prevent birds from escaping. The tub is ideal for parakeets, canaries, and similar sized birds. Made of durable plastic, it is easy to clean.
Size : 10 H x 11 W x 13 cm D (4 H x 4.5 W x 5 in D)