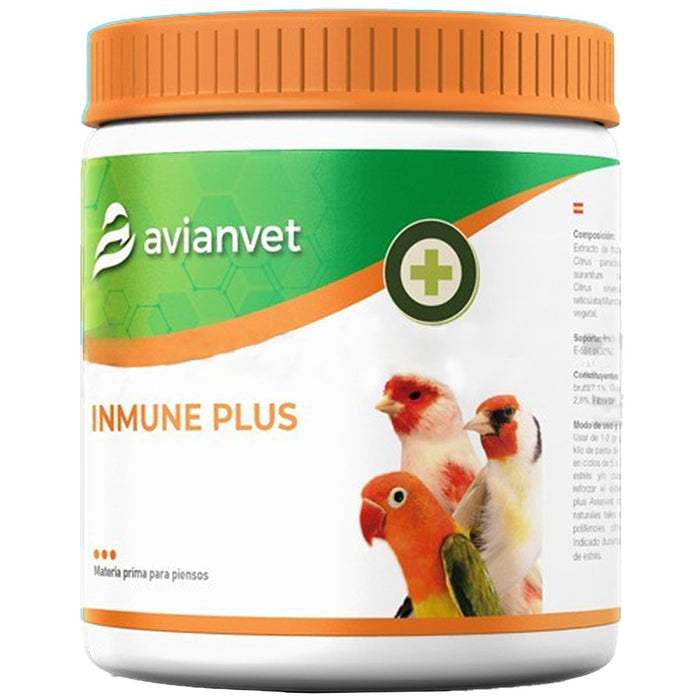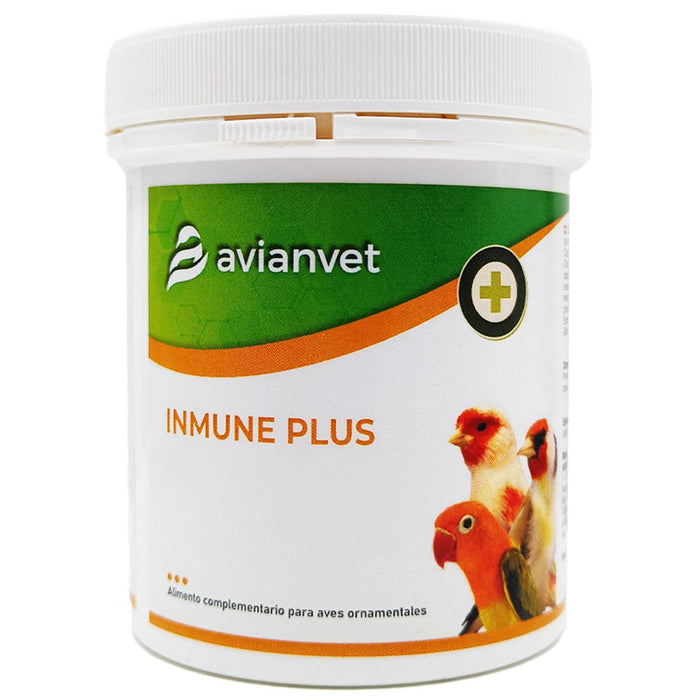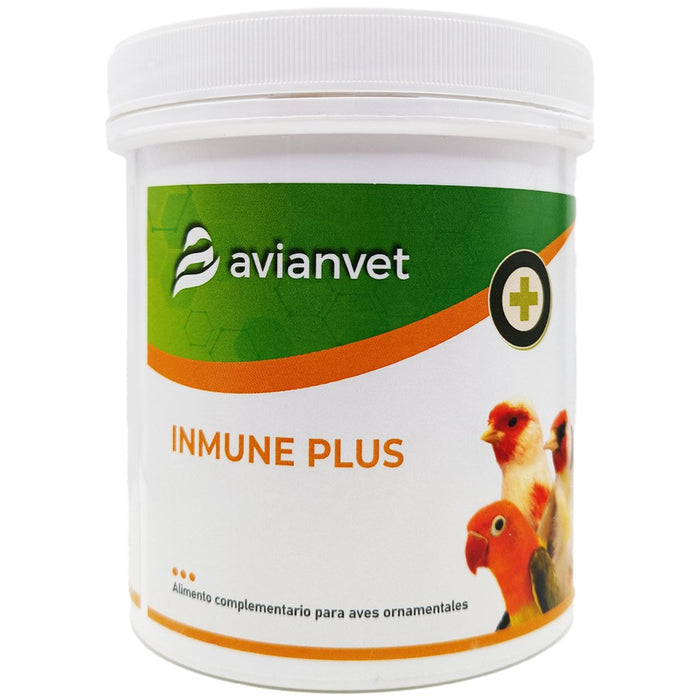 Immune Plus Avianvet
 is a powdered complementary food that contains natural antioxidants such as vitamin C, citrus polyphenols and flavonoids.
Composition of Immune Plus Avianvet:
 Fruit extracts of the citrus genus: Citrus paradisi (grapefruit), Citrus aurantium bergamia (bergamot); Citrus sinensis(orange) and Citrus reticulata(tangerine) in vegetable glycerin.
Support: Technological additive per kg: Silica E-551b, 320g.
Analytical components:
 Crude protein 7.1%; crude fat 2.8%; Crude fiber 0.4%
Target species:
 ornamental birds.
Mode of use and administration of Immune Plus Avianvet: Mix 1-2g. of Immune Plus Avianvet per kilo of food, either pasta or seeds (Compatible with all types of food) in cycles of 5-7 days.

Presentation of Immune Plus Avianvet:
 Container of 125 g, 250gr
Complementary feed for birds