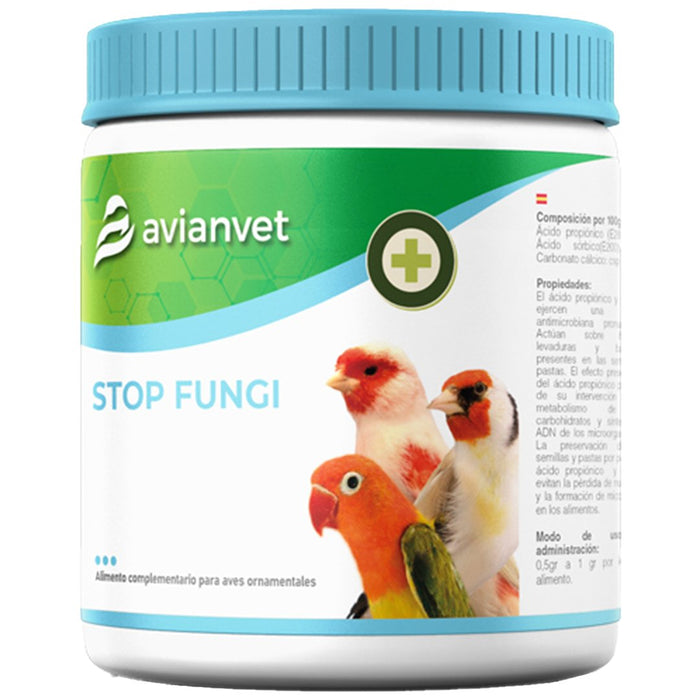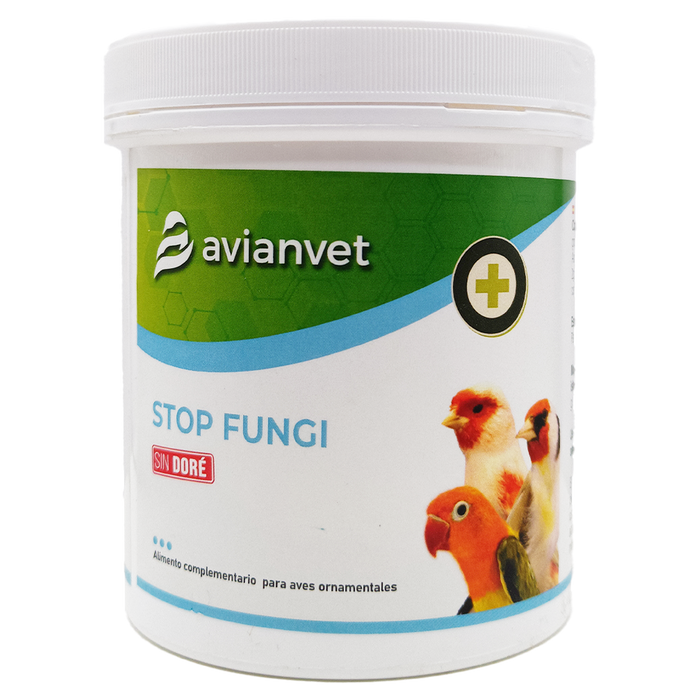 Stop Fungi Avianvet is a complementary food for birds that contains propionic acid, sorbic acid and calcium carbonate.
Stop Fungi Avianvet composition: : Propionic acid (E280) 20g; Sorbic acid (E200): 2g; Calcium carbonate: csp 100gr.
Target species: Ornamental birds.
Mode of use and administration Stop Fungi Avianvet: : 0.5 g to 1 g per kilo of food.
Exclusive use in animals
The product contains small calcium carbonate granules that act as a mineral source.
Presentation of Stop Fungi Avianvet:  container of 125gr, 250gr
Complementary food for ornamental birds