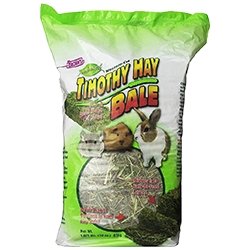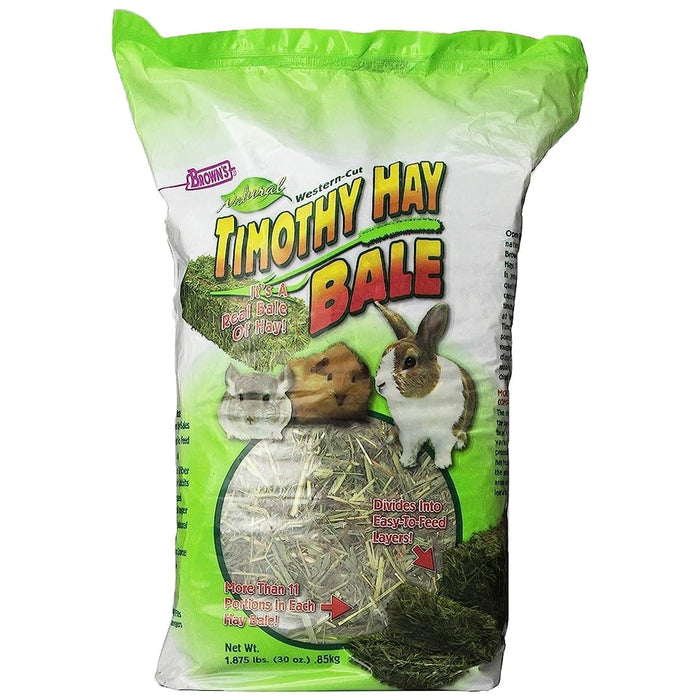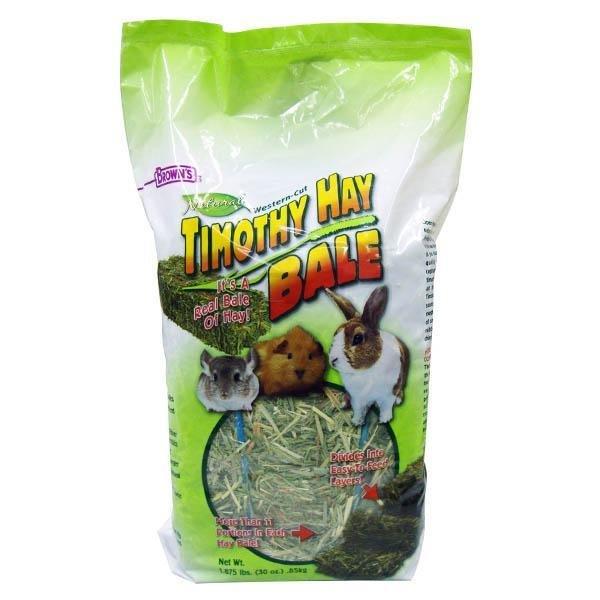 Brown's Natural Timothy Hay Bale 30 oz
Description
Brown's Natural Timothy Hay Bale is made from premium sun-cured Timothy hay sourced from the U.S. Northwest. To maintain optimum freshness, this select hay is sun cured and harvested at the peak of maturity. It's high in fiber and provides an excellent roughage source for rabbits, guinea pigs and chinchillas. This high-quality food also satisfies natural chewing and foraging instincts. Open the bag and smell the sweet aroma of Brown's® western-cut timothy hay. This clean, natural scent is your assurance of top quality and freshness, captured straight from the timothy hay fields and harvested at the peak of maturity. 
Timothy hay is an excellent source of the high fiber and roughage that small mammals like rabbits, guinea pigs, and chinchillas require in their diets.
What's more, our double-compression process is much like vacuum packing. By eliminating most of the air, hay stays fresh longer, maintains its natural color and aroma, and has more intact leaves.
With each bale divided into many easy-to-feed portions, Brown's® hay bales are different from any other. Once the tie strings are cut, each portion easily comes apart for neat and easy feeding. Plus, each square, layered portion is sized right for small-animal hay mangers, so the feeding process is more hygienic. It also means there's less waste with Brown's® Timothy Hay Bale—your small animal will eat more of the feed, so it saves you money, too!
• Divides Into Easy-To-Feed Layers
• Less Mess & Waste than Standard Hay Bales
• A Better Choice of Fiber than Alfalfa Hay
• Double Compressed Bales Stay Fresh Longer
Key Benefits
High fiber source promotes healthy digestive process
Satisfies the need to chew and forage
Free of additives and preservatives
Satisfies chewing and foraging needs which is of the utmost importance due to the fact that rabbits and other small animals need to chew constantly to maintain teeth and gum health
No additives or preservatives
30 oz- pack of 12
Ingredients
Timothy Grass Hay
Guaranteed Analysis
Crude Protein (min)........... 7.0%

Crude Fat (min)

...........

........

 1.0%

Crude Fiber (max)

............

33.0%

Moisture (max)

...........

.......

 15.0%