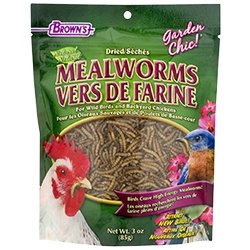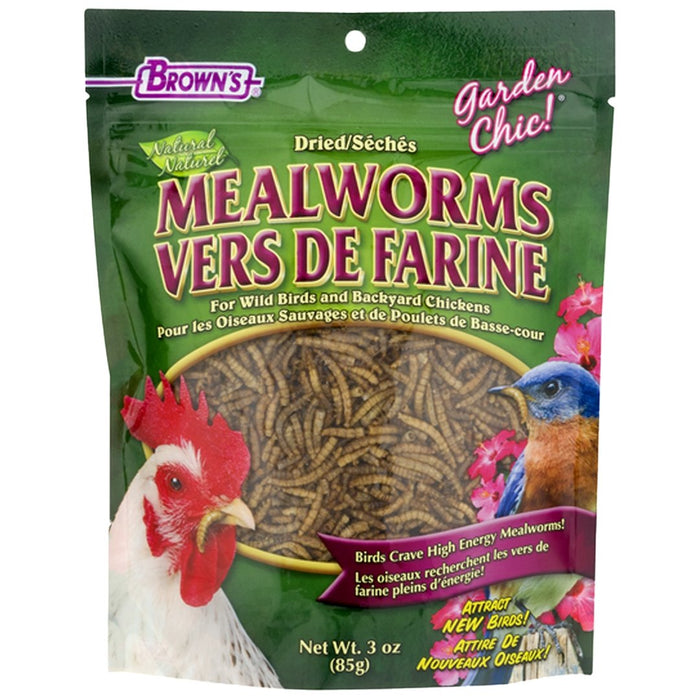 Brown's Natural Dried Mealworms 3 oz
Description
There is no finer meal for a backyard bird than Brown's Dried Mealworms for Wild Birds & Chickens. These natural and farm-raised mealworms are a highly-prized treat for many wild birds. They have been quick-dried to lock in flavor and nutrition and to keep them as fresh as possible for your feathered friends. They're a great source of energy-containing 50 percent protein and 25 percent fat. These tasty morsels are preservative and additive-free for a naturally delectable treat your wild friends will devour!
Key Benefits
These dried mealworms provide a high-value treat for your wild birds.
Quick-dried to lock in flavor, freshness, and nutrition.
A great source of natural energy for your beaked buddies—with 50% protein and 25% fat.
All-natural and farm-raised.
Preservative and additive-free.
Ingredients
Feeding Instructions
Add them to your favorite seed blend or simply give them as a delicious treat.