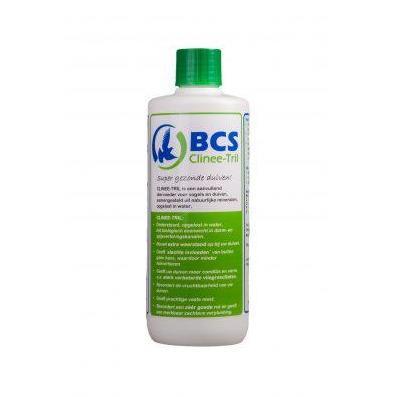 Restored, dissolved in water, the biological balance in intestinal and digestive tracts.

Gives your pigeons more condition and shape, which means, among other things, greatly improved FLY RESULTS

 

and fewer loft losses of young pigeons.

 

The pigeons become much more lively.

Gives beautiful manure within a few days, no more spraying nestlings.

Promotes the fertility of your pigeons and has a purifying effect.

Promotes a very good molting and gives a noticeably softer luster.

Builds up extra resistance to various bad influences from outside.
 Dosage:

Give 2 ml. CLINEE-TRIL on one liter of drinking water, once a week.
Clinee-Tril can also be given as a cure, several days in a row, and
can be used throughout the year. So also during the molting period.
To counter the dreaded pigeon problem; hold the youngsters and
give a double amount in the drinking water for 4 to 5 days
and a single amount over the feed (1 kg.).
Adding some extra vitamins on the 6th day.