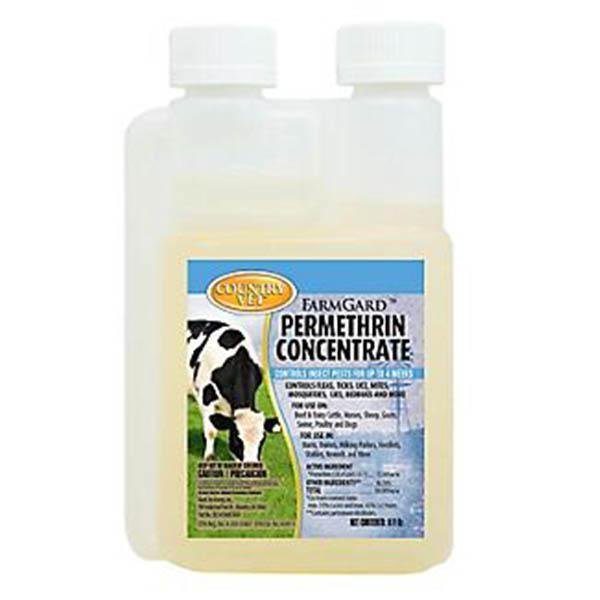 Country Vet Farmgard Permethrin Concentrate
Country Vet FarmGard™ 13.3% Permethrin Concentrate 
Please Note: This product is undergoing a rolling label change so product received may look different than pictured.
Country Vet FarmGard™ is a versatile and cost-effective water-based insecticide that controls pests for up to four weeks on a single application. With 13.3% concentration, it delivers 33% more finished product than ordinary 10% products. This economical broad spectrum insecticide makes up to 266 gallons.
Features:
Controls pests for up to 4 weeks
For indoor and outdoor use around the farm and home
Uses include agricultural, residential, and commercial applications (see label)
Use with horses, beef and dairy cattle, goat, sheep, swine, poultry, dogs, and on kennels
Controls fleas, ticks, lice, and spiders and numerous other insects
Item Specifications:
Size:
8 oz.