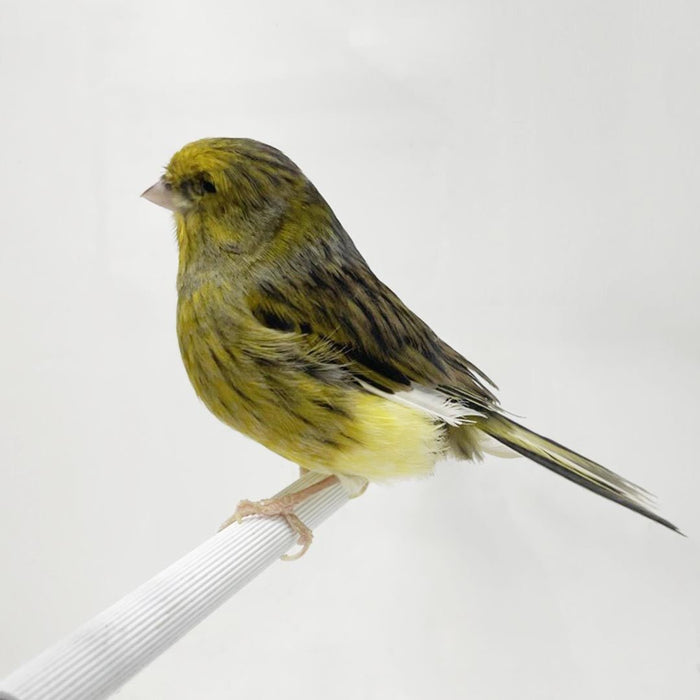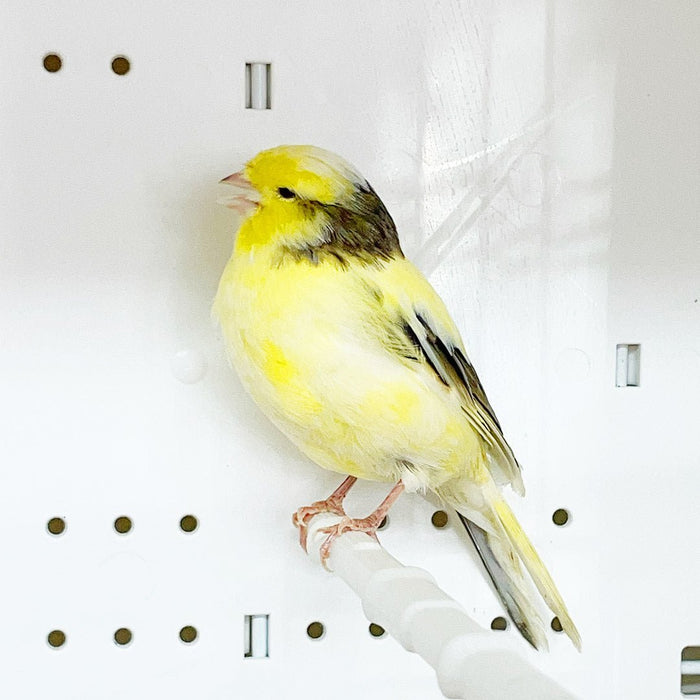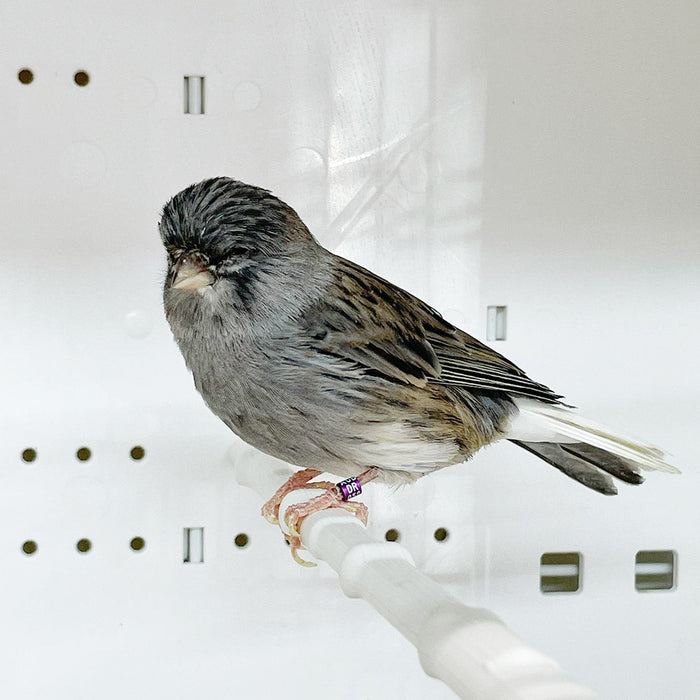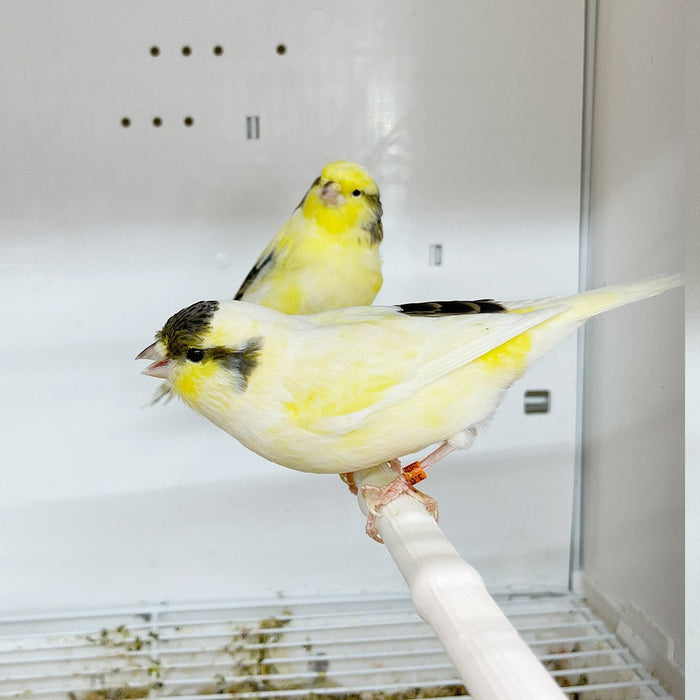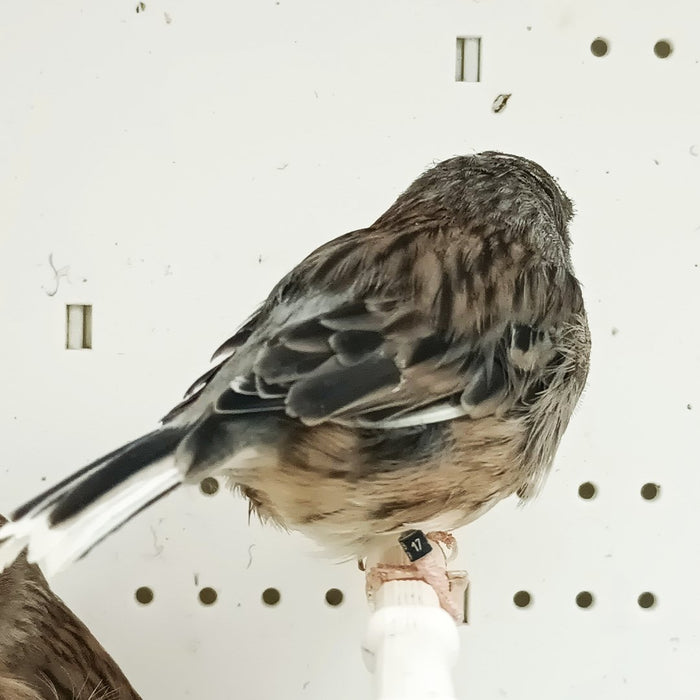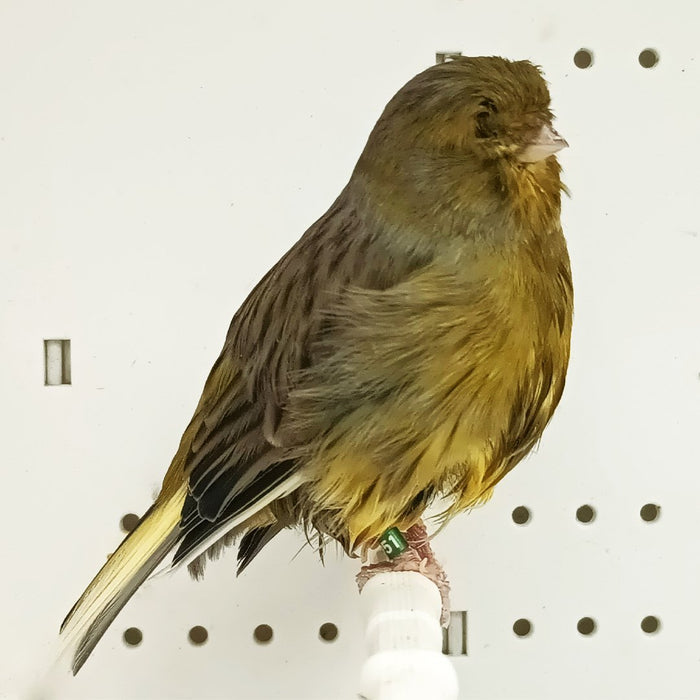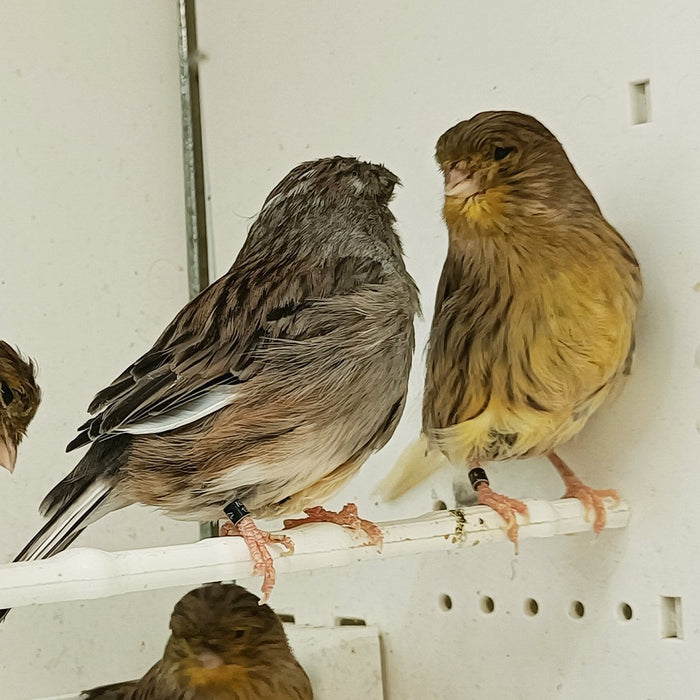 COLOR IS NOT GUARANTEED WHEN PURCHASING, PLEASE REQUEST YOUR COLOR OF CHOICE AT CHECK OUT.
Description: The adorable Gloster Canary, (Serinus canaria domesticus) will put a smile on anyone's face! As a "type canary", Gloster Canaries for sale are bred for physical appearance rather than color or song and maybe the single most popular of the types. These attractive little canary birds have a roundish compact body and are quite lively and bold. The Gloster Canary finch has two versions, the crested bird is known as the 'Corona' while the plain headed bird is known as the 'Consort'. Though the crested version is favored at shows, both types are of equal importance in the propagation of this breed. Other than the feathers on the head, the basic body types are the same for both versions of this bird. Due to genetic issues, do not breed crested to crested. They are often confused with the Crested Canaries. - although one noted difference is that crested canaries are larger than glosters and not as commonly available. Although some Gloster canaries do sport cute "Beatles Haircuts" also referred to as "crests," the "crested canary" was recognized as a separate breed in 1925. 
Size / Weight:  4.5" (11.5 cm) in length 
Lifespan: 10 years
Temperament: The Gloster Fancy Canary is a perfect choice for the beginner as it is lively, very hardy, and will readily breed. They have a pleasant song, though folks who prefer a song canary may find it a bit louder and more choppy than they prefer. They are good-natured social creatures that do well when kept in cages or in aviaries. They are timid birds though and should not be housed with parakeets, lovebirds, or other hookbills that tend to be more aggressive birds by nature. Male canaries should be kept in a cage by themselves to ensure quality singing. Males can be territorial and pairing up with two male canaries in a cage can cause fights. In a spacious aviary, canaries can generally be housed with other canaries, finches, and other hardbills.
Breeding: The canaries breed easily and readily if provided with quality food, lighting, secure surroundings, and conditioning and are best bred in breeding cages. Breeding the Gloster Canary is no different than breeding colorbreds or any other variety of canary...with one exception, Glosters should only be bred corona to consort (see description above). Other pairings could create a lethal factor and there have also been reports of bald-headed birds and poor crests.
Diet: Canary Seed