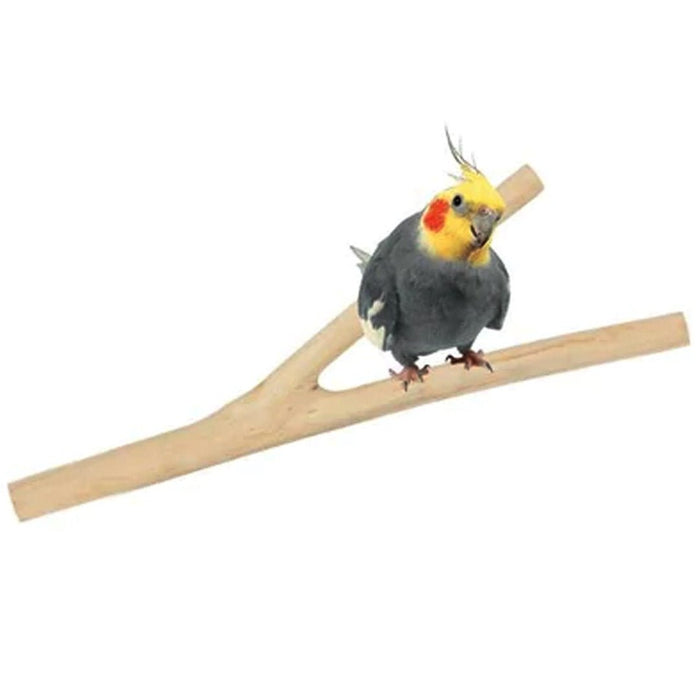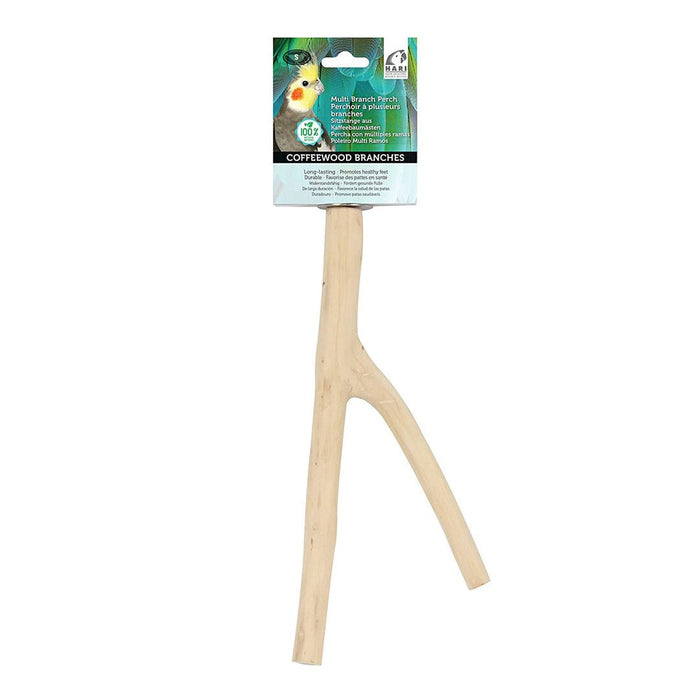 HARI Coffee Wood Branch Perch Small
Sustainable, and ultra-durable, HARI Coffeewood Branch perches are made from aged coffea (coffee) trees that have become dormant and are no longer producing coffee beans. Rather than simply discarding or disposing of the tree, coffee farmers have found a way to give new purpose to the non-productive trees.
The 100% natural coffee wood surface is sanded until smooth, yet not slippery. The smooth wood is warm and secure for birds' feet. Because they are all natural, the branches have varying diameters which is ideal for the prevention of bumblefoot sores and foot cramping.
The branches easily cleaned, so they're more sanitary than most other wood perches.
Key Features :
100% Natural 
Ultra hardwood for long-lasting durability
Irregular shape and variable diameters - ideal for maintaining foot health
Side-mounted: easily bolts to any sized cage
Length: 23 - 33 cm (9 in - 12 in)
Diameter: 1.5 - 2 cm (0.59 in - 0.79 in)
Suitable for: Amazons, Caiques, Cockatiels, Conures, Love Birds, Pionus, Quakers, Senegals
Zinc and Lead Free steel bolt and washer (not zinc electroplated)
Note : Because of the nature of the product, perch length and diameters are approximate and can vary. While suggested species are listed, the diameter variance for the Hari Coffeewood Branches are good for most species of birds.