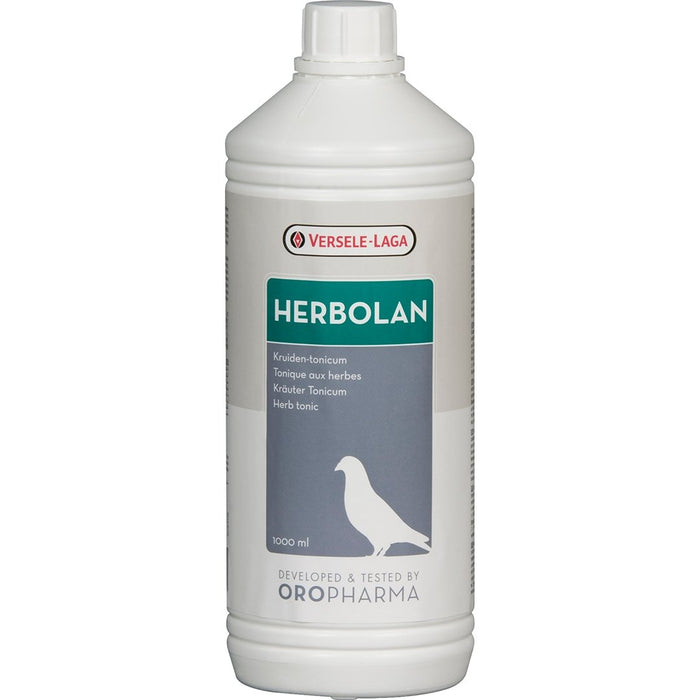 Oropharma Herbolan 1000 ml
Complementary feed for pigeons. Oropharma Herbolan is a herbal drink enriched with spirulina, organic acids, and prebiotics. Herbolan improves the condition of the pigeon and supports its immune system. Spirulina algae are one of the richest food sources on earth. The organic acids promote optimum acidity of the intestine. The prebiotics supports the good intestinal flora and promotes a good balance between beneficial and harmful intestinal bacteria.
1 tablespoon (= 15 ml) of Herbolan per liter of drinking water.

During the molting season: once to twice a week.
During the racing season: once to twice a week.
Youngsters: three to four times a week.
Prepare the solution fresh every time.