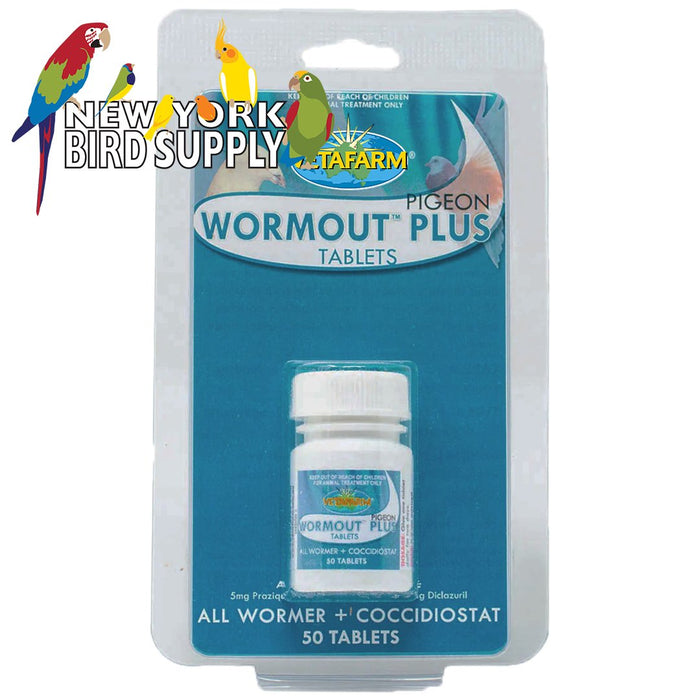 Vetafarm Pigeon Wormout Plus Tablets + Coccidiostat 50 Tablets
Vetafarm Pigeon Wormout Plus Tablets + Coccidiostat
PRODUCT DESCRIPTION
Key Features:
Pigeons often suffer internal parasites including worms and coccidia. Pigeon Wormout Plus Tablets will quickly and safely treat these diseases by oral dosing. Pigeon Wormout Plus Tablets will treat tapeworm, hairworm, caecal worm, roundworm and coccidia.
Recommended For:
Internal parasite control.
DIRECTIONS
Give one tablet daily for two days.
ADDITIONAL INFORMATION
Active Constituents:
Per tablet: 5mg Praziquantel, 5mg Oxfendazole, 0.5mg Diclazuril.
Sizes:
50 (Item #70441)


Storage:
Store in a dry area below 30°C.