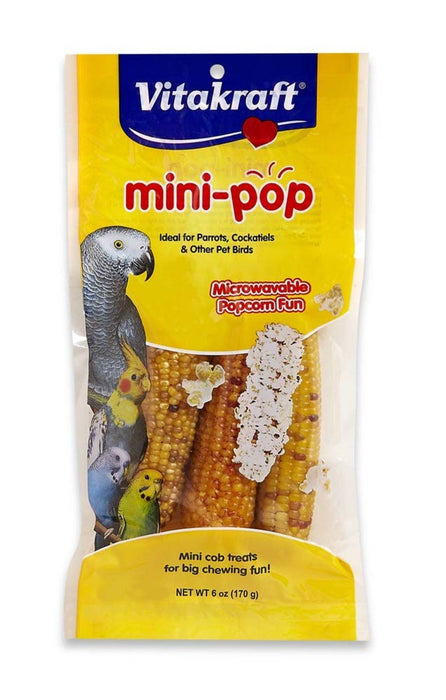 100% All Natural miniture whole corn on the cob.

Feeding Instructions:

 

Mini-Pop can be served unpopped or popped in the microwave. Feed 1 to 3 corn cobs per week, depending on the size of your companion. To pop in the microwave, place a single cob on a microwave-proof plate on high for 15 seconds. Microwave wattages vary, so repeat if necessary until corn has popped. Not all kernels may pop. Do not microwave more than 2 minutes.